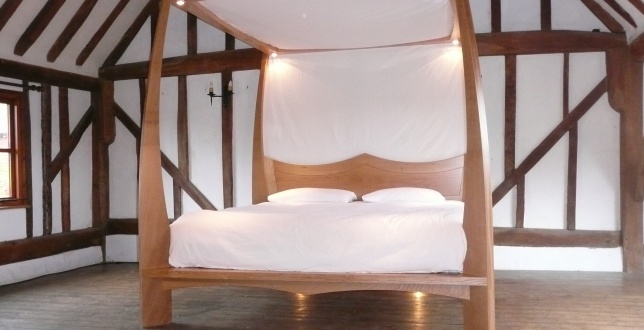 Bedroom
We spend at least one third of our lives in our bedrooms and although asleep for much of that time it is still important to wake up in a wonderful environment that can inspire us for the rest of the day.
The bed is the starting point. We design made to measure beds to provide all the comforts and style that such a large piece of furniture must have. Complimenting them are all the other cabinets from bedside tables to wardrobes and chests of drawers. These can develop the theme to provide continuity and utility in equal measure. Walk-in-wardrobes are made on demand and must be carefully custom made to provide ease of access and have sufficient space for all those many and varied articles of clothing we need!
Whether you require complete bedroom suites or just fitted wardrobes we can make these in a style that is guaranteed to please and of a quality of construction that will never give you nightmares.